We are filmmakers; actors, director, cinematographer, crew members, producers. We are coming together from across the country – New York City, Fresno, Los Angeles – to make a smart, entertaining short film that you and Hollywood will enjoy.
I'm Michael Barnard.
I produced the family feature film "COLLIER & CO.—HOT PURSUIT!" starring John Schneider (watch the interview);
Produced Prince's "ALPHABET STREET" music video;
Rapidly produced and directed a video about the Minnesota Twins' first World Series win, "THE BERENGUER BOOGIE" (watch the news story);
Produced, wrote, and hosted the TV interview show "INDIE FILM INDUSTRY NEWS";
Wrote screenplays, including the powerful drama "EVERYBODY SAYS GOODBYE—The Story of a Father and Son" (read the industry review) );
Wrote the novel "NATE AND KELLY" (read the industry review);
Produced, wrote, and directed the no-budget short film "HOT CAR" (NSFW!);
And other projects, including "The MURDER of James Dean," which I wrote, am producing, and will direct.
The rest of our cast and crew are experienced in their field, as actors, cinematographer, crew, and need this opportunity to move up in Hollywood. As soon as you give us the green light, we will make commitments, schedules, and go into production on "The MURDER of James Dean."
With your greenlight, we will produce a high-quality short film to submit to film festivals and share online. We have the right screenplay, we have the right people, we even have the right equipment. We need you to give us the greenlight so we can go into production and make "The MURDER of James Dean." We hope to keep you entertained and happy, both with your participation in the production, and with our gifts of appreciation for your support. The film's message of inclusion and struggle will touch people. And when fame comes, you'll be with us.

It's a comedy short film about real human emotions. In "The MURDER of James Dean," Michael, a down-and-out, over-the-hill screenwriter struggles to regain his footing and the life he knew in Hollywood. It's the struggle everyone fears.
At the same time, Raymond, a young wannabe film producer struggles to finally open a door of opportunity and a career in Hollywood. It's the struggle everyone goes through.
Michael and Raymond are from different backgrounds, different ages, different cultures. Both strive to make their own future, using the other as a stepping stone to their goals. That's the game everyone plays in Hollywood.
A wild conspiracy theory about the death of James Dean brings these two together. There are lots of conspiracy theories in the world, and both recognize this one as a great story that could be made into a great movie.
They have a unique connection to an elderly lawyer who was in Dean's circle of friends long ago and claims to have proof of the conspiracy. He wants to finally spill the beans, and will tell only Michael and Raymond.
But, it doesn't go well.
As they struggle to make it work, then watch the opportunity slip away out of their control, they battle each other. Anger, frustration, and fear boil to the surface as their Hollywood game unravels.
In the end, they finally recognize the human relationship that's more important than the Hollywood games.

Michael is older, a white guy in his late 50s, treated like an over-the-hill has-been writer by Hollywood. Michael is stuck in Fresno after everything falls apart for him.
Raymond is younger, an Hispanic guy in his early 20s, treated like a silly kid from the wrong side of the tracks by Hollywood. Raymond is trying to get out of The Bronx.
Lucy is Michael's older sister, and she's just not having his failed ass hanging around her family home in Fresno.
Pat, black, 30ish, and filming partner B.J., black, 20ish (any gender M/F/T to be cast), get sucked into pursuit of the story when asked to film an interview of the man with the conspiracy theory.
And there's that guy with the conspiracy theory…

Short films are calling cards, door openers for the film/TV business. Commercial and profitable opportunities for short films are still quite rare; the purpose of short films is to entertain audiences and to introduce the filmmakers, cast, and crew to the film/TV industry. A well-done short film can prove to the Hollywood gate-keepers, producers, distributers, and money people that the people who crafted a good short film can be trusted to make a bigger production. That's the goal for those of us crafting the short film comedy The MURDER of James Dean.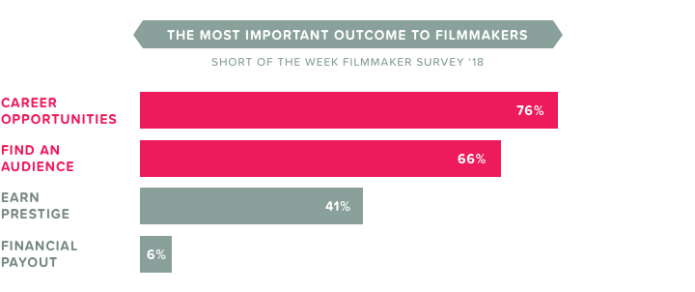 (From "Short of the Week's Andrew Allen on How to Make the Most of Your Short Film")
The screenplay has already attracted awards-attention, which is rare for short film scripts. The people involved in the project have experience in production and need to expand their opportunities to go further. With The MURDER of James Dean, we will make an entertaining film that can be competitive on the film festival circuit and online. If the film attracts attention at film festivals and online, as the screenplay itself already has done in contests, we can expect audiences to enjoy it and Hollywood gatekeepers to open up to us. (Filmmaker Michael R. Barnard is in post-production, doing audio fixing, on his current short film "THE CAMERA," and his previous short film, the 'no-budget, one-day, one-location, two-people' "HOT CAR" – consider it R-rated – has been viewed on YouTube more than a quarter-million times.)
For talented actors, a lead role in a well-made and popular short film can open up big opportunities in larger films and TV, expanding careers.
For talented crew in positions such as Director of Photography, Makeup, Sound, and other positions, proving themselves with excellent work using minimum resources can boost a career in film/TV production.
The MURDER of James Dean is likely to be published on IMDb, which is the de facto standard for film/TV credits, making the cast and crew visible and validated to the industry.
These are the reasons for cast and crew to volunteer as a labor of love and an exercise of their artistry to make a good short film. We offer a stipend to each member of the team. The size of our stipend depends on the success and over-funding of this crowdfunding effort.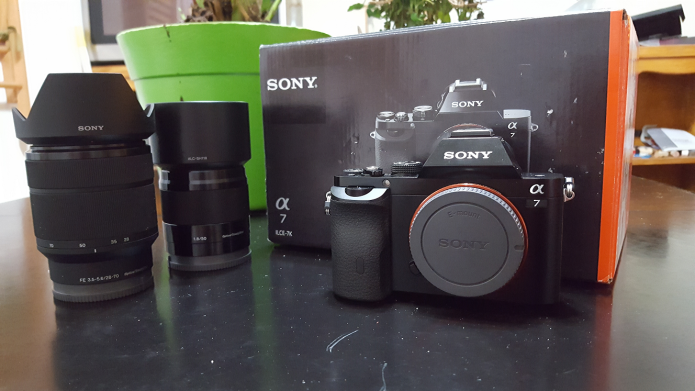 Filmmaker Michael R. Barnard already owns the production gear necessary for good production of a short film. The equipment package is efficient and good quality; a Sony A7 full-frame mirrorless camera with 50mm f1.8 and 28-70mm f3.5-5.6 lenses plus various adapters and filters, coupled to an Atomos Ninja 2 4:2:2 ProRes recorder and monitor; a Comodo VB-1850 Orbit camera cage for shooting action on the run, a Rhino 48" camera slider, Tascam DAR with boom and microphones, various LED lights, and lightweight camera support and grip equipment. The filmmaker also already owns an editing system running Adobe Premier Pro, After Effects, Photoshop, and more for post-production.
Of course, we have an award-winning screenplay.

Filmmaker Michael R. Barnard has years of experience in film/TV production, including low-budget run-and-gun production. Research the filmmaker's résumé, LinkedIn, and IMDb. (To be very frank and personal, my career got very bumpy after the triple-whammy of the Writers Strike, the Great Recession, and the death of my passion project. The Writers Strike destroyed my job on a new FOX TV Network series; the Great Recession destroyed signed contracts for me to produce three more feature films; and, my passion project, the feature film screenplay "EVERYBODY SAYS GOODBYE—The Story of a Father and Son," died after more than a decade and a half of many 'almost there' efforts.)

Support us. This is the time.
We are now in an era when human relationships collapse under the shadows of differences and games played, and we need to return from that, to see the humanity in the relationships that surround us.
Spread the word, please. Indiegogo has great tools to help you share this.
In the practical sense, the deadlines for submission to top-tier film festivals, such as Sundance, where I've worked for a decade, SXSW in Austin, and others, are rapidly approaching in September. We need to have The MURDER of James Dean completed as soon as possible to submit to those festivals. That gives us only a few weeks to gather the green-light funds for production. It's very doable, if this crowdfunding campaign succeeds.
This is the process for good short films. They are a work of love, a work of artistry, a work for opportunity for the future. Short films are not made to pursue commercial success. Crafting a short film that audiences love is the sure way to gain new audiences, career opportunities and potential for success with feature films and TV shows.
Your support will help create a wonderful movie and new careers.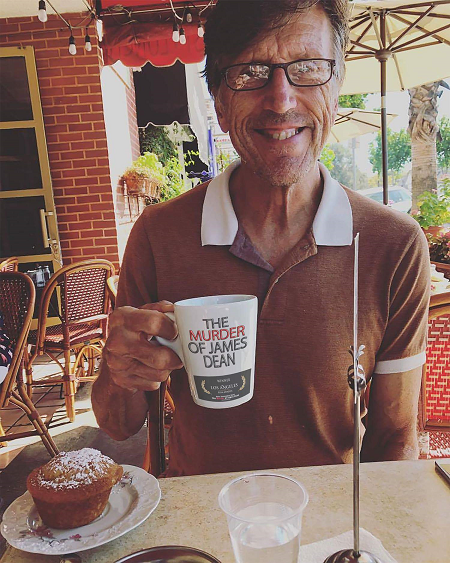 Thanks!